VETTA has been hired to provide live music entertainment for numerous notable events and weddings, of which some have been covered by the local press and media. Read on to find out more and even be inspired to adapt their ideas for your own event!
[Singapore Brides] Rachel & Aaron's Wedding at Miaja Gallery
"Walking down the aisle with the quartet playing Canon in D (it's a childhood dream of mine!)… "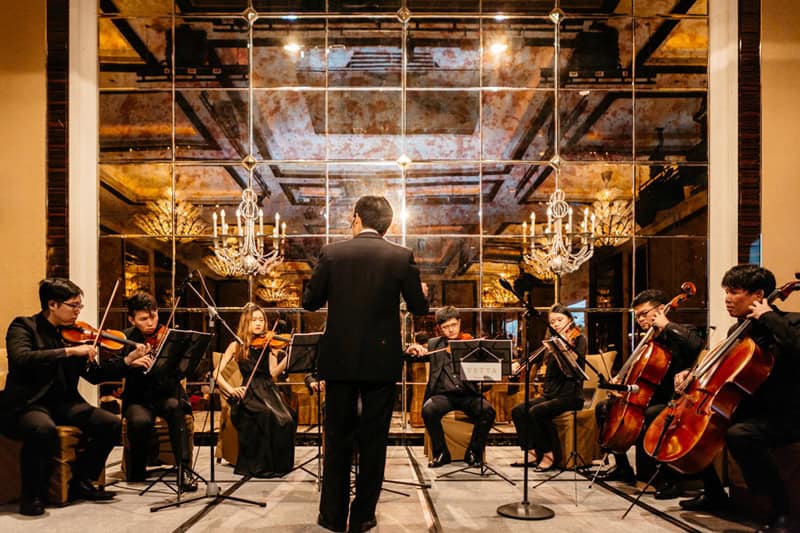 [Singapore Brides] Merilyn and Eric's Elegant St. Regis Singapore Wedding
"Kudos to CCLee Design and Vetta Quartet; the ballroom was beautifully decorated with an aisle lined with tall vases of pink and white baby's breath, and the 9-men string ensemble added a touch of elegance to the wedding and created a memorable experience for our guests."
[Singapore Brides] 15 Wedding Live Band Providers in Singapore to bring your Wedding Soundtrack to Life
"There are a few things to think about before locking down a live band. First, talk to your partner about the kind of tone you want to set for your wedding. A string quartet would add elegance and class, while current pop numbers can energise a crowd and turn your wedding into a party."
[The Wedding Vow] Top 12 Live Music Bands for your Wedding in Singapore
"Pop, rock, folk, hip-hop, jazz and etc. We all have our favourite genre when it comes to music. That's because the songs we listen to brings out all sorts of emotions and memories.
[The Wedding Scoop] Secret Garden: Adam and Yee Ling's Wedding at Lewin Terrace
"Couples looking to celebrate their nuptials al fresco style – without the hassle of worrying about coming up with a plan B – should look to Adam and Yee Ling's terrace reception for inspiration…"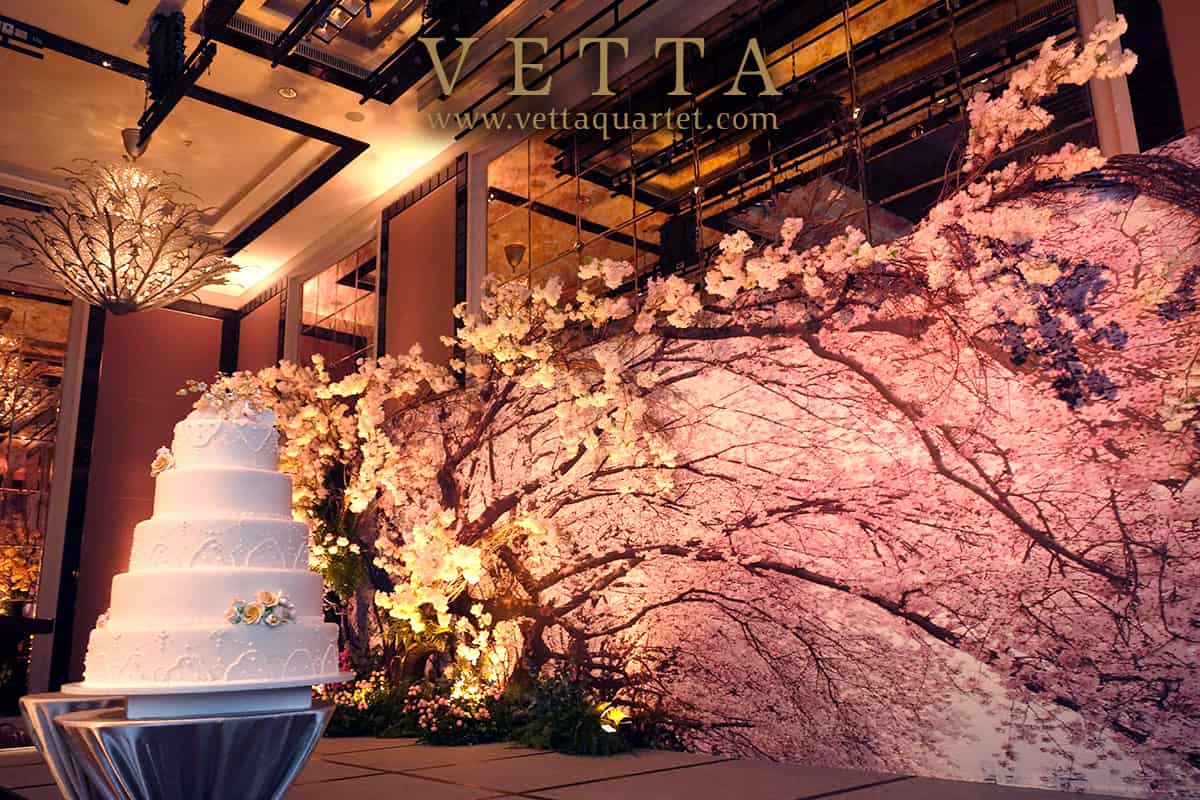 [Singapore Tatler] Personal Touch
"Esther Zhong and Foo Chuan Yi marked their nuptials at an intimate celebration that feted their love for one another …"
[Singapore Tatler] Sweet Surrender
"Inspired by their first couple adventure, the nuptials of Stephanie Yap and Cheo Mingyou were embellished with overarching bouquets of blush pink sakuras…"
[Substance Films] On A High Note
"Conscious, meaningful choices – coupled with a few strokes of brilliance – made for an unforgettable union of Dawn Wong and Neo YaoSheng…"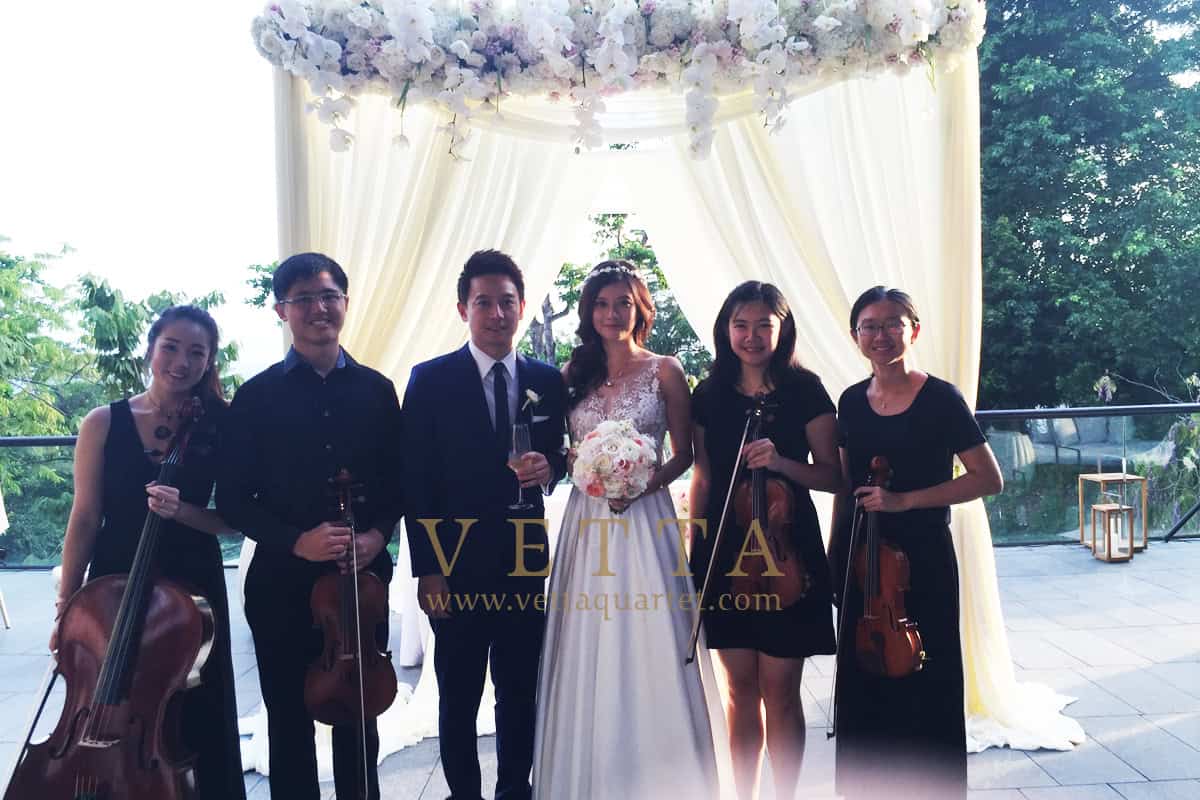 [The Wedding Scoop] Simple, Elegant Wedding at Capella and St. Regis
"Paul and Lurvies pledged to spend the rest of their lives together amid ivory drapes and lush green surrounds at Bob's Bar, Capella Singapore and their celebration…"
[The Wedding Scoop] A Sparkly Sendoff: Issac and Charlotte's Soiree at Suburbia
"Brimming with white, blush and gold rustic vintage details like lace embroidery hoops, fluffy cotton bolls and reams of ribbon styled by Hitched Weddings and Parties…"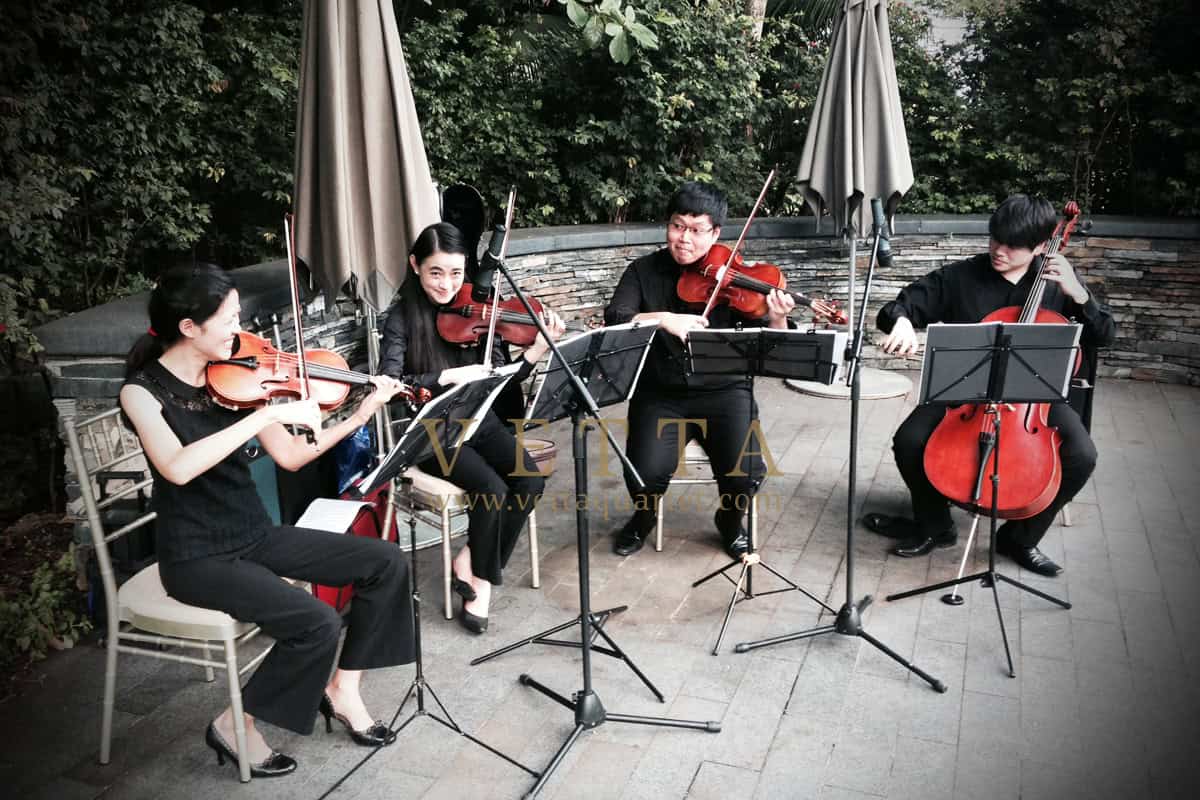 [The Wedding Scoop] A Midsummer Night's Dream-Inspired Wedding with Two Paolo Sebastian Dresses
"Jason and Amanda's dreamy poolside and ballroom nuptials at Capella Singapore reveal impeccable style. The couple's reception was set against a Midsummer Night's Dream forest-inspired backdrop…"
[The Wedding Scoop] Royal Indulgence: Anthony and Charlene's Purple and Silver Marina Bay Sands Wedding
"Their stylish destination pre-wedding shoot took them on an adventure around San Francisco, and today we are delighted to be sharing Anthony and Charlene's grand soiree at Marina Bay Sands planned by Inside The Knot…"
[The Wedding Scoop] Daniel and Celene's Fairytale Wedding at Capella Singapore
"Every girl dreams of having her own fairytale wedding, and Cel got just that when she wed Dan at Capella Singapore in a celebration of gold, cream and soft pink pastels…"
[L'Officiel Singapore] An All-White Affair at Le Dîner en Blanc Singapore 2018
"On 12 May, Le Dîner en Blanc made its pit stop on our shores for yet another one-of-a-kind al fresco soiree — this time, at the F1 Pit Turn 23. 1,200 guests gathered at this year's secret location…"